Cakes and more
We have a variety of cakes and cup cakes - Rose, Ferrero, Pista, Aero. We also specialise in wedding cakes and birthday cakes.
NEW RANGE OF MINI CAKES & GATEAUX AVAIALBLE : Pista, Burfee, Chocolate Fudge, Starwberry, Flake, Creamy Custard & Lindt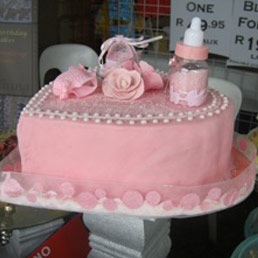 Cakes for Special Occasions
Whatever that special occasion may be, we can bake a designer cake to suit that special day.
Birthday Cakes
Our birthday cakes are specially made for that special person. Be it a Football or a Barbie cake we can tailor make your cake to suit your special requiremnets.
Cupcakes
Our specially made designer cup cakes will definately brighten up your table.
Mini Cake & Gateaux
Available in Pista, Burfee, Chocolate Fudge, Starwberry, Flake, Creamy Custard & Lindt